Welcome to the Summit County Utah Republican Party Website
Thank you to our Summit County State Delegates for your service at our 2023 State GOP Organizing Convention. We enjoyed hearing from our Utah Congressmen, Senator Mike Lee, the keynote address from Florida Governor Ron Desantis, and many of our elected officials. To our outgoing State leadership team Carson Jorgensen, Jordan Hess, Olivia Dawn, and Mike Bird, thank you for your years of dedicated service to the party. Welcome to our new leadership team Chairman Rob Axson, VC Jordan Hess, Secretary Stafford Palmieri, and Treasurer McKay Newell!
The Summit County Utah Republican Party Stands for..
Freedom of religion
Free market enterprise which allows us to prosper & advance
"We The People", not "We the Government" also known as individual freedom not government oppression. Government properly exists by the consent of the governed
The U.S. Constitution should be honored and upheld
The Constitutional mandate to protect and secure our national borders
Personal responsibility, family and hard work
Quality choices in education, all children should have access to quality education
Equal Treatment of all races, religions and incomes
Clean air and water, keep the earth clean and green with reasonable laws
The power to tax is also the power to control, and we believe that the best way to control government is to strictly control the amount of taxes imposed on the people
Upcoming Events
Visit The Summit County Utah GOP booth at the Coalville Fender Fest on Saturday 6/24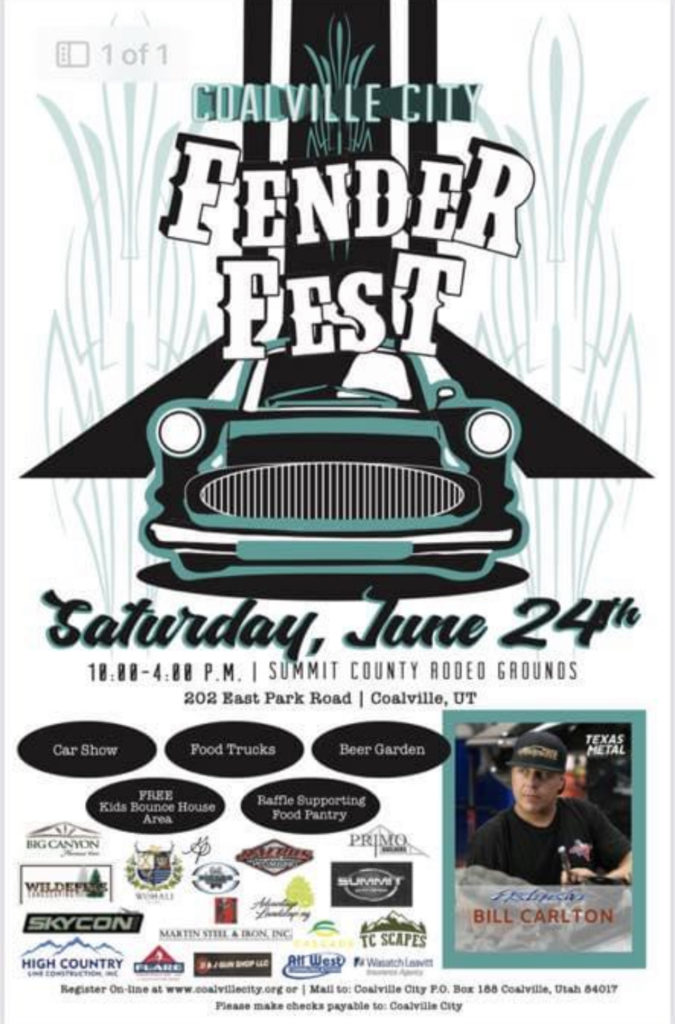 Oakley 4th of July Event
Watch for the Summit County Republican Party at the Oakley Independence Day Parade, Tuesday July 4, 2023 at 10:00am. Oakley is a small town with a big July 4th parade thanks to the famous Oakley Rodeo. The parade route will be SR 32 and Center Street. Parade begins at the far east entrance to the Oakley City Complex & will end where Center Street meets Weber Canyon Road. Arrive early to park and find space along the parade route.
Please review recent news from our Chair in our News page.