The current Summit County Executive Board was voted into office in March of 2021. All were newcomers to the board, with the exception of Treasurer Karen Spencer. Though we did not know each other before, we found we share an America First philosophy. And we've all hit the ground running, anxious to serve the people of Summit County.
The Summit County Utah Republican Party Executive Committee shall consist of the Chair, Vice-Chair, Secretary, Treasurer, and Regional Chairs representing the North Summit area, the South Summit area, and 2 for the Park City Area.
Karen was born in Cleveland, Ohio, where she and her husband Larry raised two avid skiers. This is how they found their way to Utah —officially moving 3 years ago. She came for the grandkids and stayed for the mountains, the beauty and the weather!
Karen has a Bachelor's degree in English and Comprehensive Communications and a Master's Degree in Education. She worked as an advertising copywriter for five years where she wrote ads, speeches, brochures, radio and tv commercials.
She also taught high school English, Journalism, Drama, Speech and Reading for 25 years. She supervised student publications and the creation of her school's first student website. She also started her own business and currently serves as property manager for their ski condo.
Karen is a bit of a news junkie and has an avid interest in politics. She realizes change has to start at the grassroots level and has the time, skills and passion to commit to the Summit County Republican Party.
Lisa grew up in Green Bay, Wisconsin and graduated from West Point in 1987, where she earned a BS degree in Aerospace Engineering. She holds a MA degree in Human Resources.
Lisa served in the U.S. Army for 20 years in command and operations jobs as an officer and Black Hawk helicopter pilot. She served across the globe from Asia to the Middle East to Central and South America and in Europe, in peacetime and in combat. She retired in 2007, choosing to stay at home with her young family, as her husband, Joe, was continuously deployed overseas. Lisa spent 10 years serving abroad and has traveled to 60 countries on six continents. She learned firsthand that America is the greatest place on Earth.
Happily married for 23 years, she and Joe have two beautiful teenaged daughters and two bull terriers. Joe retired from the U.S. Army after 27 years as a pilot in Special Operations units.
The Wall family retired to Park City in 2016 after a 5-year stint in Abu Dhabi, United Arab Emirates. They had visited Summit County over the course of 35 years and chose this place over all others. Lisa enjoys everything outdoors along with music, politics, and travel. She and Joe are nationally certified swimming officials and can often be found poolside around the state of Utah working high school or club competitions.
More than anything, Lisa loves to volunteer. She looks forward to using her time and talents working with this dedicated, caring and competent team of Republican patriots, and she will work hard to make Summit County RED again, one voter at a time.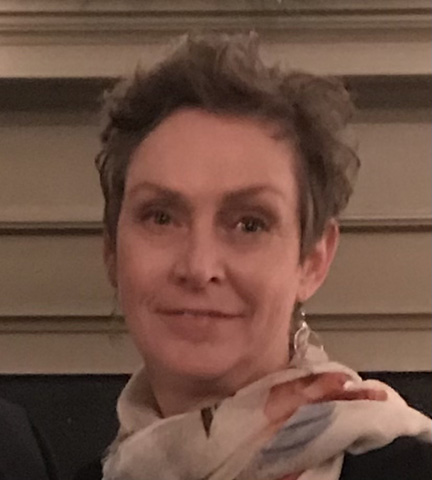 Karen is excited to serve a second term as Treasurer, alongside a new Executive Committee. She has also served as a State Delegate for two terms and County Delegate for two terms. She is a member of the Utah Federation of Republican Women and a member at large of the Daughters of the Utah Pioneers. Karen supports other political groups that stand for constitutional and conservative values.
Karen attended the University of Utah where she earned a BSEE Degree. Her career was in Telecommunications, working as a Telecom Engineer for Questar Gas, now Dominion Energy.
My name is Len Starbeck. My wife and I bought property here in Park City in 1985 and again in 2013. We moved here permanently in 2015. I graduated high school and worked in the Colorado and Utah oil fields in the 1970's until joining the US Navy. I retired from the military and government service after some 35 years. I am behind Mike Smith in countries visited, working in some 43 countries and am an author with only one book. After retiring from the Navy and working as a Realtor and Property Manager, I missed the medicine, and I got my Nursing License.
I have over 44 years of emergency medicine with a tactical, hyperbaric, surgical, medical management of Bio, Chem and Nuclear casualties and a long background of trauma medicine. As a senior enlisted manager I lead, organized and managed medical departments and personnel around the globe in war zones, with partner nations and in humanitarian efforts. More recently I have worked with the DoD Humanitarian Demining Training Center as a consultant for war torn countries that have remaining explosive remnants of war.
The global threat and concern of Covid has brought things to a screeching halt. With my idle time I have been working as an artist and more recently a published author. I find that I have plenty of spare time in this interim and am looking forward to working with the Summit County GOP Committee to make this county Red Again. I cherish the opportunity to work as a Regional Chair liaison between the County Executive Committee and the precinct chairs.
Jimmy May recently retired from his career as a database architect working for three Fortune 50 companies and an entrepreneurial startup.  He has been politically aware since college when he became a Reagan Conservative.  Moving from the northleft coast largely because of its regressive politics, he was shocked to discover that even in the free state of Utah he faced some of the same political nonsense that brought him here.  Realizing he couldn't escape, he chose to fight back.  Jimmy began with local grassroots organizations such as helping build & manage The DePourables (motto: Wine & Politics—what could go wrong?), fighting woke & racist ideologies in our schools at the local & state levels, & now contributing to the revival of the Summit County GOP in his new role of Park City Regional Chair.  Jimmy is joined in his battle against regressive policies not only by his fellow Great Americans in Summit County & also by his lovely new bride, Allison.
This September, my wife Betty Ann and I will have lived in Oakley for three years. I am also a Regional Captain with Utah Convention of States. The mission of the Convention of States is to call an Article V Convention for the specific purpose of crafting Amendments to the Constitution for: term limits of Congress and Federal Courts, rein in regulations and curtail excessive spending.
We first visited Park City to ski during Spring Break '88, as we were both teachers in Palm Beach County, FL. In the early 90's I served on Haverhill Town Council. My escape from the eductopian-cabal landed me with a plumbing gig on the island town of Palm Beach. The pinnacle of my plumbing experiences occurred during the renovation of Mar-A-Largo home of our then President to be. Later we moved to New Mexico and became active with the Chaves County GOP and twice I ran for city council.
In the mid-80's I enlisted in the Florida Army National Guard as a Generator Mechanic, later completed Officer Candidate School and was assigned to the Air Defense Artillery in West Palm Beach. Transferring from the Guard to the Reserve I transitioned from Air Defense to Civil Affairs; mobilized for deployments to Bosnia, Afghanistan and Iraq. Also, I served on missions to Korea, Honduras, Saudi Arabia and Haiti; retired in 2016.
In Roswell, NM I worked as a ROTC contractor at the New Mexico Military Institute. Also, in Roswell we begun to invest and manage rental properties. And yes, the aliens are real!
Following the fake election, sleepless nights and the over consumption of salty, fat-laden carbohydrates I assumed the part of the Happy Warrior and reasserted within the Churchillian philosophy of never, never, never surrender! I strive to practice what I learned from our Finnish allies in Bosnia, the concept of Sisu. Sisu is described as: stoic determination, tenacity of purpose, grit, bravery, resilience, and hardiness.
Most weekdays during the season we ski. We have a grandson, a very talkative cat and twowoke daughters. God help us and God bless America!
Dawn is a 1st Generation American on her mother's side. On her father's side she qualifies for membership in the D.A.R. and Daughters of Utah Pioneers. Dawn first moved to Henefer in 1985 and has lived in many places in Utah, as well as Hawaii, Idaho and Arkansas. Having worked at Hill Air Force Base, being an active duty military spouse for 11 years, a Key Spouse, and having had 5 Blue Stars on her Blue Star flag she understands issues concerning the military. Dawn has worked in many career fields from Education to Health Care to Transportation and has been a reporter for 4 newspapers. Dawn has a very blended family consisting of 4 biological children, 4 foster children, 12 stepchildren and is a legal guardian of and advocate for a man with intellectual disabilities. Dawn has a wide variety of interests and cares deeply about the issues that are important to Summit County, Utah and the USA
Larson holds a bachelor's degree in Electrical Engineering from Colorado State University and a master's degree in Engineering Management (MBA) from the University of California at Los Angeles (UCLA).
He moved to Park City with his wife in 2007 after retiring from Boeing Defense Systems located in Anaheim California. Proudly providing national defense products for the strategic defense of the USA, Larson was both a functional manager and/or program manager on Minuteman, Peacekeeper, B1-B, and AC130 Gunship programs.
Spending a career in the defense industry, Larson admires all those serving on the frontlines for this nation's defense. As a constitutional conservative, Larson honors the founders of the United States for the genius of the Declaration of Independence and Constitution that form our Democratic Republic. As a Christian, Larson recognizes the hand of God in overseeing & sustaining the growth, bounty, and blessings our nation has experienced. Ronald Reagan famously said, "America is a shining city upon a hill whose beacon light guides freedom-loving people everywhere", Larson believes that America is an irresistible attraction for all those seeking a better opportunity and that America has been a model of Christian charity and generosity throughout the world. [Larson]: "I acknowledge the division confronting our citizens both politically and culturally. However, fundamentally I believe that people want their government to provide safety, security, and to ensure the inalienable freedoms & liberties guaranteed by our Bill of Rights. I believe a great deal unites us all as citizens of this great land; and that sensible people can work toward pragmatic solutions on things that divide. Let us begin to heal."
Below are the job descriptions for the Summit County Utah Republican Party Executive Committee and also the county and county state delegate and precinct chair positions.